GROWING UP: a poem collection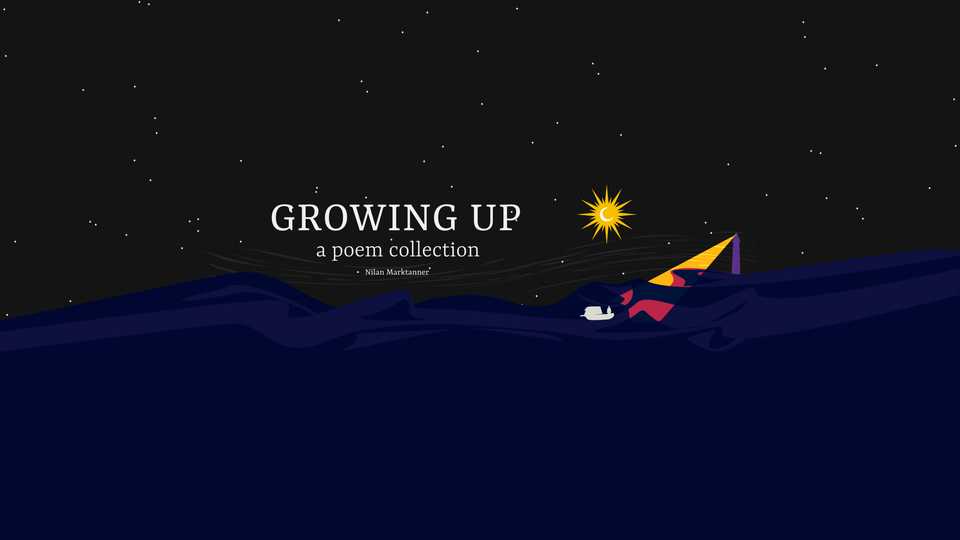 All we do is GROWING UP. Life is a cycle of struggle and growth that keeps repeating. There is only one direction: forward.
Reflecting upon oneself, processing trauma and embracing life as it is, this collection of 30+ poems about the ups and down of GROWING UP comes in three parts: My Past, My Self, My Horizons.
Each poem is accompanied by exclusive commentary from the author relating it to the experience of GROWING UP.
GROWING UP is available as ebook on Gumroad and as paperback on Amazon US | Amazon UK | Amazon DE | Amazon FR | Amazon ES | Amazon IT | Amazon JP | Amazon CA | Amazon AU.